Welcome to the Combat Athlete Science Institute (C.A.S.I.). At C.A.S.I., we have over 70 years combined of martial arts and sports medicine experience, which we use to provide combat athletes with the latest and most effective sports science, technology, and research options to maximize performance. Our goal is to help these unique athletes mitigate risk for injury, accelerate athletic recovery, and improve athletic performance. At C.A.S.I. we are also committed to assisting individual gym owners in the implementation of research proven programs and equipment, for the purposes of preservation of a stable and consistent membership base. We have partnered with a nationwide system of health care providers, hand-picked as subject matter experts who understand the combat sports world sport and the challenges that these dedicated athletes face. We serve as facilitators and will meticulously match an athlete in need with one of these experts in their local area.
A few of the products and services that we provide are:
CASI Recovery Rooms powered by Hyperice

 

Individual pieces of therapy equipment
Programs to help the individual gym owner increase their revenue stream
Expert Blood Flow Restriction Cuff Training

 

Continuing education for athletes and medical professionals
Injury prevention and performance maximization programs
Resources for combat athlete focused physical therapists

 

Access to CASI approved, specialized local health care providers
And more!
Recovery
Prevention
Education
At CASI, we focus on the needs of the combat athlete. We strive to maximize their individual performance, mitigate the risk of injury with our recovery options and innovative technology, and to preserve peak physical health through the use of our continuing education programs. The combat athlete may endure setbacks in their life, but we are here to minimize the time they spend on the sidelines.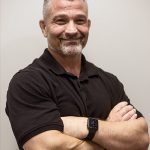 Trent Nessler, PT, MPT, DPT, Brazilian Jiu-Jitsu Brown Belt
Dr. Trent Nessler is a sports medicine physical therapist with over 24 years of experience in sports medicine rehabilitation, injury prevention, and movement assessment.  Trent holds a Bachelors Degree in Exercise Physiology, a Master's Degree in Physical Therapy, and a Doctorate Degree with a focus in Biomechanics and Motor Learning. Trent is a recognized innovator in the sports medicine field with several nationally and internationally successful commercial products on the market. Trent developed and commercialized a 3D movement assessment (ViPerform AMI™) using wearable sensor technology (DorsaVi) that is used by over 450 professional and Olympic teams, major colleges, and organizations, and has been used to assess over 70,000 athletes in multiple national multi-site research studies. Dr. Nessler has been used as a consultant and assessed athletes in the NFL, NHL, NBA, multiple Olympic teams and colleges. In conjunction with the companies Theraband and Cramer, Trent developed the ACL Play It Safe and Run Safe Programs app, which has been used by over 10,000 athletes across the US. Trent also presides on the science advisory/product development team for Rock Cuff, one of the leading top blood flow restriction (BFR) companies and serves as a lead instructor for the BFR Certification Course for PTs, ATCs and MDs.
Trent is a published researcher and author of How To Build a Badass Firefighter and is frequently asked to speak on the topic of knee injuries, movement assessment, injury prevention and treatment of the combat athlete. Trent lectures on the specialized treatment of combat athletes, as well as progressing combat athletes safely back to sport following injury. Trent is an avid Brazilian Jiu-Jitsu practitioner and also serves as a rare, Brazilian Jiu-Jitsu focused physical therapist.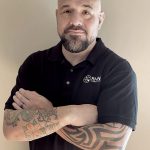 Ray Casias, 3rd Degree Brazilian Jiu-Jitsu Black Belt, Pan American Champion, Professional Mixed Martial Artist, United States Army Level 4 Combatatives Instructor, Gym Owner
Ray Casias is a long-time wrestler, Brazilian Jiu-Jitsu practitioner, Muay Thai instructor, Professional Mixed Martial Artist, and combat athlete. During his time in the military, he continued his love of martial arts studying both Karate and Tae Kwando. Ray was first exposed to Brazilian Jiu-Jitsu while serving and is one of the few Americans that have consistently trained in the sport since 1997. Soon after leaving the military Ray co-founded Middle Tennessee's first mixed martial arts school called the Fighters Guild. The Fighters Guild produced great instructors who currently own schools across Tennessee. Ray subsequently enrolled at Middle Tennessee State University where he wrestled, and established his own Jiu-Jitsu Academies, affiliating with the Brazilian Jiu-Jitsu legend Robert Drysdale. His academies have become a hot spot for producing some of the best grapplers and MMA fighters in the region. Ray won the Pan American Tournament as a Black Belt, is a decorated grappler well known through the Brazilian Jiu-Jitsu community, and is also an active Level 4 combatatives instructor for the United States Army. After spending so many years in the combat sports world, Ray is passionate about maximizing the performance and mitigating the risk of injury for the combat athletes.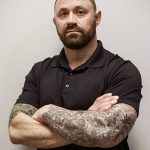 Harold Cox – Black Belt Brazilian Jiu Jitsu
Harold Cox is a Brazilian Jiu-Jitsu practitioner, former Mixed Martial Artist, and combat athlete. He was first exposed to Brazilian Jiu-Jitsu and combatatives while serving in the military and has used his training in a professional capacity. Harold has also utilized his skill set to establish security teams within numerous organizations, ensuring the safety of first responders, service members, and houses of worship, as well as empowering battered women. Harold graduated from Middle Tennessee State University with a Bachelors Degree in Business Administration. Harold is passionate about technology-based injury prevention and is a strong advocate of combat athletics.